Located in Greensboro, North Carolina, Airtrack Devices is a leading provider of wireless technology and  mobile cellular phones. Operating in both the wholesale and retail markets and with an ever-changing inventory,        
Airtrack Devices has the needs of area residents covered.
Since our inventory is always changing and expanding, and we're always looking for the best way to offer
service to you, the customer. Our web page is the best way to keep track of the latest deals and news in
the business.Visit our contact page to inquire about pricing for both small scale and bulk cell phone
purchasing.

Not only do we provide cell phones, PDA's, blackberry, palm, iphone, ipods, and laptops, we also offer
repairs for all mobile phones at our factory authorized repair center, as well as an unlocking service. If you're
having a problem with an existing phone, but do not want to upgrade to a newer model, visit our services page
and learn about our unlocking and repair services.
Airtrack Devices services the Greensboro, High Point ,Winston-Salem, Burlington, Raleigh, Charlotte, North Carolina areas and ship-ins throughout the US. Get in touch with us, and we'll help you keep in touch
with everyone else.
Here are just a few of our valued long time Local Customers, that have chosen to do business with Airtrack Devices:
Archer Western Contractors
Automatic Vending Service
C&S Distributing Inc
Carolina Tractor
Champion Ford Lincoln Mercury
Cregger Company
Cunningham Brick
D.H Griffin
Demolition & Asbestos Removal
Dialysis Clinic inc
Fox 8
Guy M Turner
Holiday Kamper
Johns Plumbing & Heating
JSM Electric
Mac Door
NC Dept of Transportation
Richards Childress Racing
Salem College
Tops and Trends
Volvo of The Triad
We have been in the cellular phone repair and replacement business for over 12 years.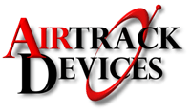 Home | Services | Equipment | Replacement Cell Phone | Contact Us
Airtrack Devices
2116 Veasley St. Greensboro, NC 27407
Phone: 1-800-5050-9440 Local Phone: 336-851-5152 Fax: 336-851-2104
Email: [email protected] Web: www.airtrackdevices.com